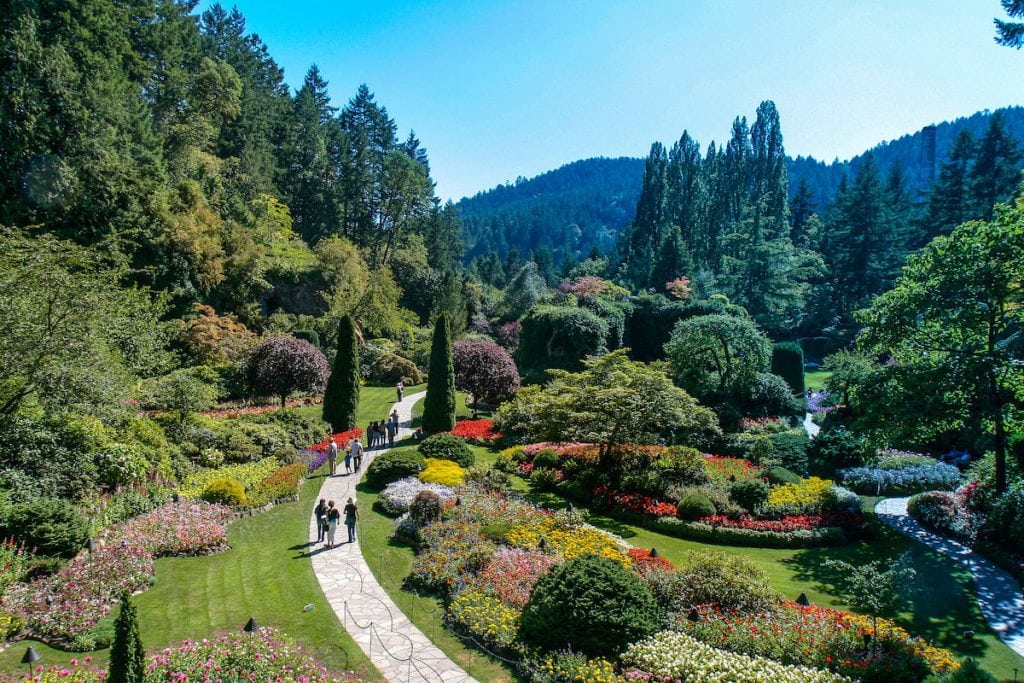 When it comes to beautiful Canadian cities, Victoria is definitely high on the list. Located on the southern tip of Vancouver Island, Victoria is British Columbia's capital and one of the oldest cities in the Pacific Northwest. A British settlement since 1843 and named after Queen Victoria, the city is home to a variety of historic buildings, including the beautiful parliament buildings and the world-famous Empress Hotel. The city is also home to the oldest Chinatown in Canada, vibrant First Nations communities who have called this place home long before European settlement, and is widely known as "The Garden City" thanks to its mild weather and almost year-round gardens.
Victoria is also ranked as one of the top 20 cities worldwide for its quality of life and is relatively snow-free in the winter months, something rather unusual for a Canadian city. Another benefit of visiting Victoria is the city's surroundings, which include a stunning Pacific coastline, lush rainforest, and beautiful mountains. It's also conveniently located near both Vancouver, BC, and Seattle, Washington.
If you're looking to visit a beautiful laid-back city surrounded by outdoor adventure and nature, Victoria should definitely be on your bucket list. In this Victoria BC Travel Guide, we'll share with you some of the best things to do in Victoria while also sharing some tips on saving money, how to get around, where to stay, and much more.