If there's anything we're known for here at Must Do Canada, it's probably road trips. From the Icefields Parkway to the Dempster Highway, we've been on many of the best road trips in Canada, not to mention all the road trips we've done in the USA, Mexico, Australia, and beyond.
For short road trips, we tend to just jump in the vehicle without thinking too much about it. We pack what we need, of course, but we don't always plan for the potential setbacks that could happen, such as a flat tire or something else.
But just like travel insurance, it's good to be prepared, especially for longer adventurous road trips.
So, in this guide to planning a road trip, which is sponsored by MotoMaster, SIMONIZ, Reflex and Bluehive, exclusive brands found at Canadian Tire, we're going to cover everything you need to prepare for a road trip, including vehicle safety tips, vehicle accessories, road trip essentials, and more.
Let's get started!
Planning Your Road Trip Route (Where to Go)
Perhaps the most important part of planning a road trip is determining where you want to go and how you'll get there. As you do this, you'll want to plan the time of year and budget for your trip as this can largely affect where you go. For example, if you plan to travel in December, then you should be prepared for the winter in Canada. If you plan to travel in July, you should be prepared for lots of traffic, inflated accommodation pricing, and lots of people.
If you're in the inspiration stage, there are a variety of ways to seek new ideas for your next road trip, such as:
Browsing our website to see some of the best Canadian destinations you'd like to visit.
Watch our travel videos on the Must Do Canada Youtube channel to actually see many destinations across Canada.
Explore other travel blogs, as well as Instagram, Pinterest, and even Tik-Tok.
Check out travel books and planning guides.
Ask friends and family.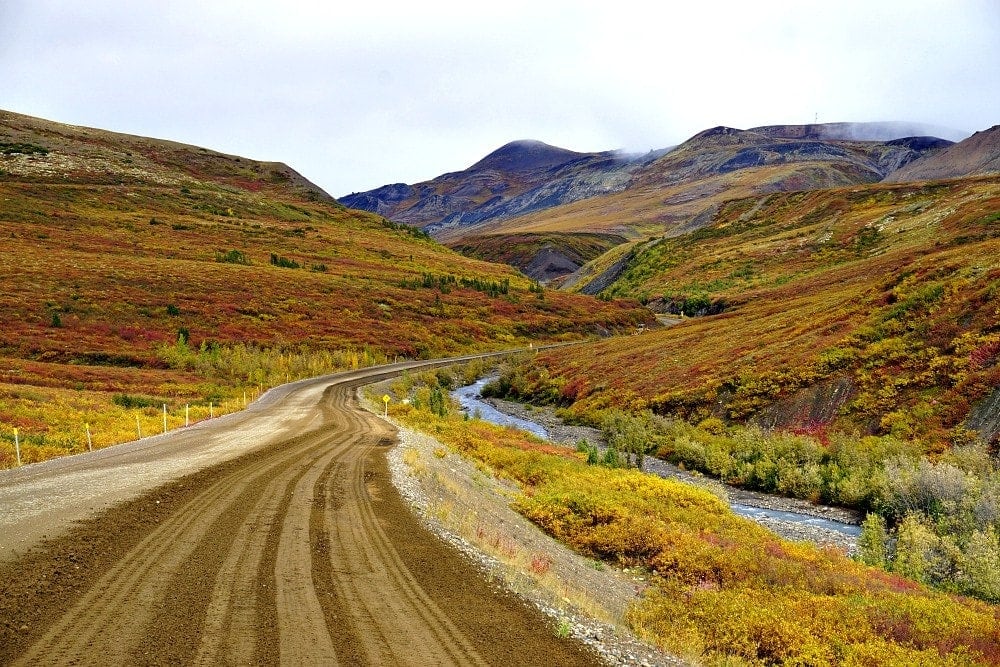 How much do you want to drive?
Although we've driven across Canada a few times, including multiple 12-hour driving days, it's not really recommended. Those long days are really hard on the back and can be quite tiring as well. However, you know you. How long do you want to drive each day? How many non-driving days do you want in-between? This will help you determine where you want to go and for how long, making it a key part of planning a road trip.
Some people recommend driving a maximum of 3-4 hours each day. Personally, we don't have a recommendation. However, if you have the time, driving less and experiencing more is always best.
If you're new to road trips, here are some ideas for how long you may need depending on the driving times.
Total driving time of 10 hours = 3-4 day road trip
Total driving of 20 hours = 6-8 day road trip
Total driving of 30 hours = 9-12 day road trip
Now, obviously, this is just an idea. As I mentioned, I once drove 36 hours in 3 days just to make it to our destination. Then, we narrowed the driving time down and spent more time at the destinations. It totally depends on where you're going, what you plan to do, and how comfortable you are with long days behind the wheel.
If you're not sure how much driving time you will need, plan the route in Google Maps and add 20-25% more time to account for bathroom breaks, food breaks, and potential traffic.
Road Trip Budgets
If you're on a budget, you might want to consider this when planning a road trip.
Accommodation: This is often the most expensive part of a road trip. However, perhaps you can lower costs by camping, booking hotels well in advance, searching booking engines for the cheapest hotels, checking Airbnb, and so forth.
Fuel: Depending on the length of your trip, fuel is another costly item. There are apps that help you find the cheapest place to fuel up, but in my opinion, the savings are hardly worth the hassle. I just fuel up whenever I stop to use the bathroom or get some snacks. To determine a rough estimate of fuel costs, plan the route in Google Maps and see how many kilometres you'll be driving. Figure out the mileage of your vehicle and do the math to see what it will cost. Our 27,000-kilometre 150-day road trip in a 2009 Honda Pilot cost approximately $5,000 in fuel. Not bad when you think about it.
Food: Another costly part of any trip is food. If you're on a budget, try buying food at a grocery store and packing it in a cooler. When we did our 150-day Canada road trip, there was no way we could eat at restaurants every day, so we bought bread, meat, cheese, mayo, mustard, and pickles so that we could make sandwiches for lunch each day. You could also do wraps or charcuterie boards. Protein bars, rice chips, and veggies are also good options for snacking. We often stopped at lower-cost fast-food restaurants as well, such as Tim Horton's, Subway, and Mcdonald's. There are healthy options at those places and it's usually less than $10 per person. However, if you can, we recommend eating at a good restaurant at least once every few days just to enjoy the flavours of the places you visit and to keep things from getting boring.
Preparing Your Vehicle
If you're going on a road trip in your own vehicle, it is of utmost importance to make sure the vehicle is "up to speed". If you haven't had an inspection in a while, this might be a good time to do one. The last thing you want on a road trip is for your car to break down.
When planning a road trip, we typically recommend a professional inspection, but here is a checklist for you to use as well.
Quick Checklist For a Long Road Trip
Check that all the lights and features on the car are functioning properly.
Check the oil level, windshield washer fluid, brake fluid, Coolant, and other fluid levels.
Check the tire pressure/condition.
Ensure you have a spare key and the owner's manual.
Check the air filter, windscreen wipers, and spark plugs.
Check that you have a spare tire and changing tool.
Consider some vehicle accessories (we mention them below) such as a tire inflator kit, jumper cables, and a safety kit.
Aside from a good inspection, however, there are other things to consider as well.
Choosing the Right Tires
Obviously, when it comes to driving, tires are important. After all, the wheels on the bus go round and round, just like your car. If they don't go round and round, you're in for some trouble.
The first step to choosing the right tires is determining the type of tire you need. There are essentially four types of tires that most people will choose from.
All-Season Tires: Many of us are familiar with all-season tires. However, don't let the name deceive you. In Canada, an all-season tire is really a three-season tire. Without a three-peak mountain snowflake (3PMSF) symbol, these tires are not the best for winter conditions. This doesn't mean that people don't use them. It just means they are not the safest option for harsh winter months. Plus, in some places such as the mountain regions of British Columbia and the famous Icefields Parkway from Banff to Jasper, they are actually illegal to use in the winter months. This is where all-weather or winter tires come in handy. (Our current All-Season Tires: MotoMaster Hydra Edge Tour Tires)
All-Weather Tires: Personally, my favourite tires are all-weather tires. These are relatively new, at least in comparison to all-season tires, but do carry the three-peak mountain snowflake (3PMSF) symbol, making them legal to use across Canada during the winter months. They are better than most summer and winter tires and you don't have to deal with taking your tires off when the season changes, making them really easy to use. (Personal recommendation: Nokian WRG4 or the Toyo Celcius CUV)
Summer Tires: These tires are generally only used for the summer months. Dedicated summer times are typically performance tires and are most common on sports cars or with people wanting maximum performance during the summer months. Many people actually go with all-season tires rather than just summer tires, as they can be better used deeper into the shoulder seasons as well.
Winter Tires: A dedicated winter tire, especially the higher-end ones, is overall the best tire to use during the winter months. However, if you do opt for dedicated winter tires, you will also need a second set of all-seasons or summer tires when the snow and cold weather disappears. I would also recommend two sets of rims. Use the nicer rims during the summer months and the cheaper rims during the winter months. This makes changing them easier as well.
This is a short rundown on tires just to give you an idea. Please do research based on your lifestyle and vehicle. There are other types of tires as well, including those made for off-roading and performance, but for most of my adult life, I've used all-weather tires such as the Nokian WRG4 or the Toyo Celcius CUV. They have been great. However, this year, I received some really good MotoMaster Hydra Edge Tour Tires and paired them up with a set of beautiful black Envy alloy rims. When winter rolls around, I'll buy a set of winter tires and slap them on the old Honda Rims, making it easier to swap each season.
However, when planning a road trip, it's also important to consider your tire tread. Even if you have the proper tires, you'll also want to make sure you have the proper tread. A winter tire with no tread is NOT good during the winter months. Tread is what helps you deal with snow, ice, and water. This helpful tire tread guide from Canadian Tire will help you determine if you have enough left. If you don't, please buy new tires before embarking on a road trip. It will keep you and everyone else safer.
Essential Car Gadgets
Since this article is all about planning a road trip, we want to start off by mentioning some important car gadgets that you should consider for your next trip.
Auto Safety Kit
The Motomaster Premium Auto Safety Kit is a great all-around safety kit to keep in your vehicle at all times. There are various types of safety kits available at Canadian Tire but our favourite is the 86-piece Premium Auto Safety Kit, which comes with an air compressor, booster cables, a tow strap, a fleece emergency blanket, tool kit, LED flashlight, tire gauge, 2-in-1 screwdriver, knit gloves, duct tape, emergency poncho, and even a 60-piece first-aid kit. It all comes packaged in a nice zipper bag, making it easier to store in the trunk or under the seat. At the very least, please carry booster cables, tools, and an air compressor kit.
Power Boost Kit
It's no secret that everyone should carry booster cables at all times. You never know when you or someone else might need them. We've been in many situations where our car didn't start, sometimes due to someone leaving an interior light overnight. However, as great as booster cables are, you need another vehicle to give the boost. What happens if no one is around? This is where a power boost kit come in handy. As long as you charge the kit beforehand, this handy little device can boost your car without another vehicle nearby. It also guides you through the process in case you don't know what to do. Plus, you can use it to charge electronic devices as well. The one we currently have our eyes on is the MotoMaster Booster Pack/Jump Starter & USB Power Bank.
Tire Inflator Kit
Another important must-have vehicle tool is a tire inflator and tire gauge. Although the safety kit mentioned above comes with an air compressor, we highly recommend a higher-quality tire inflator such as the MotoMaster Might Quiet Inflator. This is the one that we carry and there are a number of reasons why we love it. First of all, everyone is going to deal with either a flat tire or a tire that simply needs some air. During the winter months especially, tires will lose PSI, and you should keep them at their optimal PSI level for added safety and fuel mileage. While some gas stations have air, it can be annoying to find one and they often cost money to use. However, this can all be avoided by having an air compressor with you. This particular model not only fills up your tire but you can also set it to the correct PSI and it will shut off automatically when it hits that number. In addition, you can use the pump to fill up bicycle tires, basketballs, and more.
Car Fluids
One of the most important fluids to take with you on a trip is windshield washer fluid. I've been in many situations, especially during the spring months when the roads are at their dirtiest when my windshield washing fluid ran out and I had none in my car. My windshield was getting so dirty that I had to pull over and use some of my water to rinse off a spot big enough to see out of. This is not an ideal situation to be in, so now I always recommend keeping a backup with you. There are different types of washer fluid but we currently use Reflex All-Season Windshield Washer Fluid with Bug Remover, which is rated to -40°C, making it good to use year-round.
However, depending on your car, you might want to take some oil with you as well. However, if your vehicle is leaking oil, you'll want to have it checked as that's not only a hazard to the vehicle but to the environment as well. For longer road trips, you may want to consider bringing additional engine coolant as well but talk to your mechanic to see what is best.
Nice-to-Have Car Gadgets
Now let's move on to the nice-to-have car gadgets. For some of us, these might be essentials, but since they're not as important as booster cables and windshield washer fluid, we're giving them second-tier status as nice-to-haves.
Phone Holder
If your vehicle doesn't have one of those car displays that can handle something Apple CarPlay, then you might want to consider a phone holder. For us, this is crucial because we use the phone a lot for Google Maps and for listening to music, and it's far too dangerous (and illegal) to be looking down at your phone. Right now, we're using the Bluehive 3-in-1 Universal Phone Mount, which we keep stuck to our windshield just to the right of the steering wheel. This makes it easy to look at maps as we're driving. However, you can also mount it to your dash or your vent as well.
Electronic Cables
How many times have you hit the road only to realize you left one of your charging cables at home? For us and our Apple products, this has happened many times. This is why we now own the Bluehive 3-in-1 Charger and Sync Cable, which has the three we need the most, including Micro USB, Lightning, and USB C.
However, other cables you might need include the aux cable, especially for older vehicles that don't have Bluetooth capabilities.
Powerbanks
Speaking of charging cables, we've all dealt with dead phones and other electronics losing juice. This is where power banks come in handy. The one we currently have is the Bluehive 16,000 mAh 2-Port Power Bank, which comes with enough power to charge an iPhone 13 more than 3 times, or other devices such as the Galaxy S10 or an iPad mini. It also features a digital capacity indicator to show power percent accurate, dual outputs allow the charging of two devices simultaneously, fire-resistance material for added safety, and wide compatibility.
Cargo Kits
Whether packing luggage for a trip overseas or a car for a weekend road trip, we've all dealt with lack of space. Perhaps it's the paddleboards taking up all the space or maybe it's your fur baby. Either way, space is always an issue. This is where a cargo kit comes in. Even though we have a bigger SUV, we often run out of space when we go camping. This is because we bring two large paddleboards, our dog and her stuff, our camera gear, cooking supplies, and so forth. This is why we recently picked up the Motomaster rooftop Cargo Carrier to attach to the roof of our SUV, giving us added space for bags and other goods. These kits can be used for most vehicles as long as you have the roof rack capable of holding them. Other options include kits for kayaks, skis, and bikes.
Dashcam
Although we've never used a dashcam, we know they're quite popular, mainly to protect you from liability in an accident that isn't your fault. The dashcam provides video evidence. If this is important to you, it might be something to consider when planning a road trip.
Cleaning Your Car
There's a good chance that by the time you get home from your road trip, your car will be very dirty, both inside and out. For us, we do a lot of road trips and spend a lot of time at campsites in Alberta, often involving dirt roads and our little dog. This means that by the time we're home, our car looks like it has more dust than paint, and the inside has hair from our dog and dirt from our shoes. Oh, and let's not forget all the bugs stuck to the windshield and grill.
Cleaning your car is yet another part of planning for a road trip. In fact, depending on the length of the trip, you might want to clean it along the way as well. For simplicity and speed, a car wash can be a good idea, but for deep cleaning or for those just wanting to make sure it's done right, you might want to have your own products as well.
Here are some cleaning products to consider when planning a road trip:
Simoniz Cordless Vacuum: Whether you keep this little vacuum in the vehicle at all times or store it at home to use after a road trip, a cordless vacuum makes it easy to vacuum all that dust, dirt, food particles, and dog hair from your vehicle.
Simoniz Foam Gun: This product is attached to your garden hose to use water and soap to clean your vehicle. However, the use of this product depends on where you live. In Calgary, for example, it's illegal to use soap on your car in your driveway. So, we choose to go to a carwash instead.
Simoniz Platinum 2-in-1 Drying Towel: This towel is great for drying the vehicle after washing it to prevent water marks.
Simoniz Microfibre Edgeless Towels: These all-purpose cloths are machine washable and great for cleaning, detailing, and polishing. They are ultra-soft and lint-free and can be used wet or dry.
Simoniz Chenille Wash Mitt: This wash mitt features ultra-thick chenille microfibre for maximum soap and water retention and also has nylon mesh on the back for removing stubborn bugs and tar.
Simoniz Carpet & Upholstery Cleaner: This cleaner restores colour and appearance to vehicle carpets and upholstery. It is effective on grease, tar, coffee, wine, ink, lipstick, blood and more. We use it to clean our leather.
Simoniz Bug Remover: Perhaps the hardest thing to clean on a vehicle is all the bug residue. Thankfully, this cleaner quickly and effectively removes insect residue, bird droppings, tar and tree sap. It is also safe on vehicle glass.
Simoniz Foaming Tire Shine: If you're someone that likes shiny tires, this product cleans, shines and protects with a thick foam that clings to tires and dissolves dirt, mud, and grime.
These are just some of the many cleaning products available. For more options, click here to see everything offered by Simoniz.
Road Trip Packing List
We've all travelled somewhere, whether by road or by air and forgotten something that we needed at home. Most of the time, it's something small that can be purchased at the destination we're visiting. But you don't want to forget something important when planning a road trip, so we've created this packing list to help you prepare. You can also learn more in our article about Road Trip Essentials.
In fact, if you want some Road Trip Packing PDFs to print out, sign up for our newsletter and we'll send them by email!
What to Bring on a Road Trip
Don't forget…
Driver's License, Registration, and Insurance Documents: This one should come as no surprise but nonetheless, these are two documents you do not want to forget. Your car registration and insurance should always be in your car and your driver's license should always be in your wallet. Don't forget your passport if you're crossing the border as well.
Spare Key: Something else to consider is having a spare key. Perhaps hide a key in one of your bags in case you forget the main one somewhere.
CAA Membership: Another thing to consider for a road trip is CAA insurance. In Canada, this is the Canadian Automotive Association, which has different branches in each province. There are five types of membership that range from $96 per year to $220 per year. You can compare the memberships here, but generally speaking, membership includes things like towing (in case you break down), roadside assistance, vehicle locksmith service, emergency fuel, travel benefits, and more. We don't often buy this but when we embark on a long road trip, we usually purchase it for peace of mind. We have used it a few times, including the time we broke down about one hour outside of Edmonton.
Booking Confirmations: If you're staying in hotels, participating in attractions, or have other types of bookings, you'll want to either print those out and store them somewhere safe, or make sure you have them saved on your phone. It just makes things easier when you get to your destination.
Aside from those key things, you'll also want to bring:
Sunglasses
Insulated Water Bottles
Water Jug (This jug can be used to refill water bottles or other things)
Snacks (Try to avoid junk food as much as possible. Instead, try fresh veggies, hummus, cheese, fruit, sandwiches, whole grain crackers, beef jerky, nuts, dried fruit, and protein bars. Oh, and sure, some chocolate if it won't melt.)
Cooler with Ice Packs
Sunscreen
Chapstick with UV Protection
Hats
Medication
Tylenol or Advil
Maps: We usually just use Google Maps, but you might want to download the maps in case you lose your internet connection. Another option is physical maps.
Day packs for short hikes and walking trips
Travel Mug: This is more optional, but can be great for cutting down on waste when buying coffee and even save you a little bit of money at select cafes.
Flashlight/Headlamp: We always carry headlamps as you never know when you might need them, especially when camping or repairing the vehicle. Headlamps go around your head, giving you full range if your arms and hands. But flashlights are good too.
Emergency First Aid Kit
Emergency Car Breakdown Kit: Including blankets, flashlight, jumper cables, ponchos, tow straps, wiper fluid, tools, and more.
Camera
UV Window Shade: This offers sun protection for anyone that might need it.
Windshield Cover: We haven't used one yet but it's next on our list. When you leave your car parked in the sun, this will make a big difference for when you get back in.
Air Fresheners: We don't use these often but they can help if things get smelly. I've heard Charcoal air fresheners are good because they absorb bad odours rather than mask them.
Small Pillow: This can come in handy if you need a nap
Reusable shopping bags: Typically required at grocery stores
Garbage bag: This can be used to keep the car clean
Phone charging cords and other cables
Power inverter: This is handy if you might need to plug things like laptops into your 12V socket
Other things you may want to consider include:
Personal travel insurance: This might depend on where you go. If you're from Canada and travelling within Canada, you might not need it. However, it's worth looking into. If you're planning a road trip internationally, we always recommend travel insurance. It's not that expensive and will really cover your butt if you get hurt. One great place to start is World Nomads.
Tips for Road Trip Packing
For those about to embark on a road trip, here are some tips that might make it go smoother.
Whether you bring a big suitcase or something smaller like a duffel bag, always bring at least one smaller day pack or light hiking bag for hiking trips or just general day trips. It's always nice to have a small bag that can hold a rain jacket or additional clothing, your camera, sunglasses, and any other small items you might need.
If your vehicle doesn't have a cover to go over your bags, consider bringing a dark bedsheet or something to cover your bags when the vehicle is unattended. Obviously, the best thing to do is to never leave your car unattended when it's full of stuff, but it does happen, and it helps to at least cover it up.
Keep the really essential stuff, like car registration, insurance, and booking documents somewhere safe and easy to reach.
Road Trip Tips and Advice
Here are some tips when it comes to planning a road trip and embarking on one.
Take a break every two hours or so. Some recommendations we've heard is that you should take a 15-minute break for every two hours of driving. While we sometimes don't do this, we can easily see why it's a good idea. Even if it's just to stretch your legs and get some fresh air, taking a break is always a good idea when embarking on a long road trip.
Avoid fried food or food that makes you sleepy. There's nothing more annoying than trying to keep yourself awake at the wheel. We find that fried foods make us very tired, so we avoid them during a road trip.
If you have a partner, take turns driving so that you can rest your eyes and stay alert.
A/C is great but sometimes you might want to crack a window to get some airflow.
Download Google's Offline Maps. Maps are important but there's not always an internet connection. This is why it can be crucial to download the Google Map you need. All you have to do is sign in, search for the destination, and look for the white bar at the bottom of the screen. Some phones require you to swipe right to find the "download icon". Once downloaded, the map data from this region will be on your phone and can be accessed even when you have no cell signal! You'll even be able to see your current GPS location as long as you have it authorized. (Settings > Google Maps > Location > select "Always")
Booking Your Trip
If you're planning a road trip around Canada, there's a good chance you'll need to book some things in advance. This might be your accommodation, some attractions, or even a rental car if you're planning to fly to the beginning of your road trip destination. Whatever it is, here are some tips for booking your trip.
Booking Accommodation
The #1 thing we tend to book in advance is accommodation. Sometimes we just show up in a place and look for vacancies, but many times we book in advance, especially during the busy summer months. This goes for campgrounds as well, which are often sold out before hotels are.
Expedia: This classic booking engine is still one of the best in our opinion. Plus, you earn points that make future bookings less expensive. Another option is Hotels.ca or Booking.com. Most hotel booking engines are very similar.
Airbnb: If you're looking to book something unique, like an entire house or apartment, Airbnb is likely the best option. Just watch out for those extra cleaning fees and service charges.
VRBO: Another great option for booking an entire house, apartment, or cabin is VRBO.
Hostelworld: If you're travelling solo or as a young group, hostels can be a great option. Not only are they usually cheaper than a hotel, but they usually offer a kitchen to make your own food and a hangout area to meet other people.
Camping: For camping, you'll usually want to look at provincial sites or Parks Canada. It all depends on where you want to go. Just type "camping in <location>" and go from there. If you're in Canada, we have a number of articles, including camping in Alberta, camping in Ontario, and the best campgrounds across Canada.
Hipcamp: Another option for camping is Hipcamp. This is like Airbnb for camping. Sometimes there are actual campgrounds and sometimes you can actually pitch a tent in someone's backyard.
Booking Flights
If your road trip also consists of flights, here are some options for finding the best options.
Skyscanner: We almost always start with Skyscanner and narrow it down afterwards. Skyscanner searches most booking sites to locate the best offers. You can then click through and book the flight or try another search with another booking engine.
Air Canada: As Canada's largest airline, it often makes sense to search their website as well.
WestJet: As Canada's second-largest airline, WestJet is another great option for regional or international flights.
Other options in Canada include Porter Airlines, Swoop, Flair, Lynx, and many more.
Booking Rental Cars
If you're renting a vehicle rather than taking your own, you should be happy to know that renting cars in Canada is super efficient and safe.
Pro Tip: For rental car insurance, check what is included with your own credit card. Oftentimes, it is free if booked with a credit card and trumps what is offered by the rental car company. We've never purchased insurance from a rental car company before.
RentalCars.com: This website is great for finding the cheapest cars available.
Expedia: We often use Expedia for booking rental cars too.
Booking Attractions
Personally, this is one of the least things we book in advance. However, sometimes you may have to, especially during the busier months and if it's an organized activity like whitewater rafting. Generally speaking, if you know what you want to do, book it directly. This is almost always the best thing to do. However, if you're not sure what to do, you may want to consider some activity booking engines, such as:
Get Your Guide: This site allows you to find unique things to do across the world and book from the site directly.
Viator: Similar to Get Your Guide, you can book activities around the world.
Airbnb Experiences: This enables you to book experiences with local guides.
Best Apps for a Road Trip
Since most of us have smartphones now, there are so many apps that you can use for your road trip. We certainly don't use all of these, but we wanted to include an extensive list for you to consider.
Best Websites and Apps for Navigation
Google Maps: This is the best overall map you can get. You can also download them in case you run out of internet or data.
Waze: We've heard good things about Waze, especially for traffic enforcement alerts, speed limits, and great functionality. However, we prefer Google Maps. Try them both and see for yourself.
Apple Maps: Another option for Apple users. We still prefer Google Maps.
Citymapper: Great for inner-city navigation, especially in Europe and major city centres. They do cover three Canadian cities as of now.
Viamichelin: This app is from Michelin. It seems to be good for estimating the cost of a trip, including approximate fuel costs, tolls, and more.
Best Websites and Apps for Booking Accommodation
Airbnb: Typically best for unique stays or those wanting a full house or apartment.
Expedia
Booking.com
Hotels.com
Hostelworld: This is the best for booking hostels.
Couchsurfing: Stay for free with local hosts. We used to love this but it has become too popular now.
Best Websites and Apps for Finding Cheap Fuel and Parking
GasBuddy: Use this app to find the cheapest gas around you.
Parkopedia: This is usually the best for quickly finding the cheapest parking and includes links to navigation apps.
Park Me Parking: Alternative to Parkopedia.
JustPark: Another good option for finding parking spots.
Best Websites and Apps for Finding Things to do
GetYourGuide: One of the best websites and apps for finding and booking attractions and tours.
Google Trips: Another neat app for finding things on your trip.
TripAdvisor: Basically the best appl for finding reviews on attractions, restaurants, and more.
Withlocals: This app can be great for booking experiences with local guides.
Viator: Another good app and website for booking attractions.
Best Websites and Apps for Budgeting
Tripcoin: Travel budget and expense manager.
XE Currency Converter: This is our favourite app when visiting foreign countries.
Hit The Road
Now that you have all the information you need for planning a road trip, it's time to hit the road and have the time of your life. We truly hope this guide makes it easier for planning a road trip and we hope you have a great time. If you have any tips as well, please share them in the comments below.
Also, even though we mentioned this at the top of the article, this article was sponsored by MotoMaster, SIMONIZ, Reflex and Bluehive, exclusive brands found at Canadian Tire, one of Canada's most iconic brands. We also have the odd affiliate link, which means we might earn a small commission if you decide to use it.
This guide took a long time to compile, so we hope you enjoyed it and share it with anyone you know that may need it.
For more road trip ideas, check out our travel guides below:
Oh, and don't forget! If you want some Road Trip Packing PDFs to print out, sign up for our newsletter and we'll send them by email!